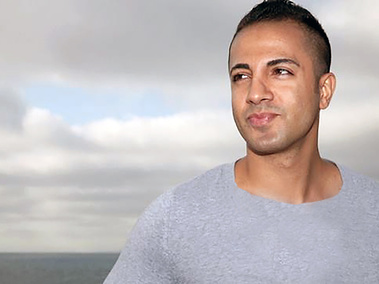 About
Hamid Shahi is an Iranian-born Canadian designer from Toronto, that works across a wide variety of fields. He studied Masters of Architecture at the Azrieli School of Architecture & Urbanism, Carleton University in Ottawa. He has previously earned his Bachelor of Design at OCAD University in Toronto.
Outside of his academic achievements, he is fortunate to have collaborated with major firms and organizations such as OCAD University, Parks Canada, Kengo Kuma and Associates, Riken Yamamoto & Field Shop, II BY IV DESIGN, Hello Wood, TYYZ, and plusFARM all of which have inspired him in learning to continue his pursuit of architecture, innovation and design.

Through exploring the boundaries between design and our existing world, he is seeking to design sensory spaces and innovative products for creating positive social change in people's lives around the world.
He is known for his experimental stance, which allows his intuition to run freely during the design process. With a passion for collaborating with others, his works has been recognized by magazines and institutions such as Dezeen, designboom, Architizer, Archdaily, Houzz, Designlines, Canadian Wood Award, Lexus, DESIGNART Tokyo, DesignTO, IDS, Objet, The Tree Mag and German Design Council.
Awards + Recognition

2020 Habitat & Rehabilitation for Koalas Competition, Healing Trees, Shortlist
2020 Tantuvi Design Challenge, Finalist
2019 DESIGNART Tokyo, Pulse, Under 30 Award
2019 Hello Wood International Summer School & Festival - Hungary, Scholarship

2019 Edelweiss Starting Hut Competition, Ski Hut 22, Winner
2019 ein&zwanzig - World's finest design talents by German Design Council, Pulse, Shortlist
2019 Marvin Canada Architectural Student Design Challenge, Urban Habitat, Winner
2018 Azrieli School of Architecture and Urbanism, Selected to go on Exchange in London, UK
2017 Kengo Kuma & Associates, Certificate of Experience, Tokyo, Japan

2017 Azrieli School of Architecture and Urbanism, Directed Study Independent Study in Tokyo, Japan
2017 Architizer A+Awards 2017 Best Pavilion, Steam Canoe, Finalist
2017 Azrieli School of Architecture and Urbanism, Directed Study in Barcelona, Scholarship
2016 Azrieli School of Architecture and Urbanism, Graduate Scholarship, Ottawa, Canada
2016 University of Tokyo, Four Facets of Contemporary Japanese Architecture: Theory, Certificate
2016 Winter Stations Design Competition, Steam Canoe, Winner
2016 Materialica Expo Award, Steam Canoe, Munich, Germany
2016 Canadian Wood Award, Steam Canoe, Canada
2016 Kentwood IDS Design Challenge, Dynamic Landscape, Second Place, Toronto, Canada
2016 Lexus National Design School Challenge, Diamond Motion, Second Place, Canada
2015 Riken Yamamoto & Field Shop, Certificate of Experience, Yokohama, Japan
2015 Jiangnan University Social Innovation Design, Certificate of Experience
2015 Ontario Jiangsu Student Exchange Scholarship
2015 McMaster University, Certificate of Research Ethics
2015 Parks Canada, Certificate of Research Design Experience, Leamington, Canada
2015 Bigger than a Breadbox Competition, Kissing Sparrows, Finalist, United States
2013 Ryerson Wearable Art Show Design & Build Competition, First Place, Toronto, Canada